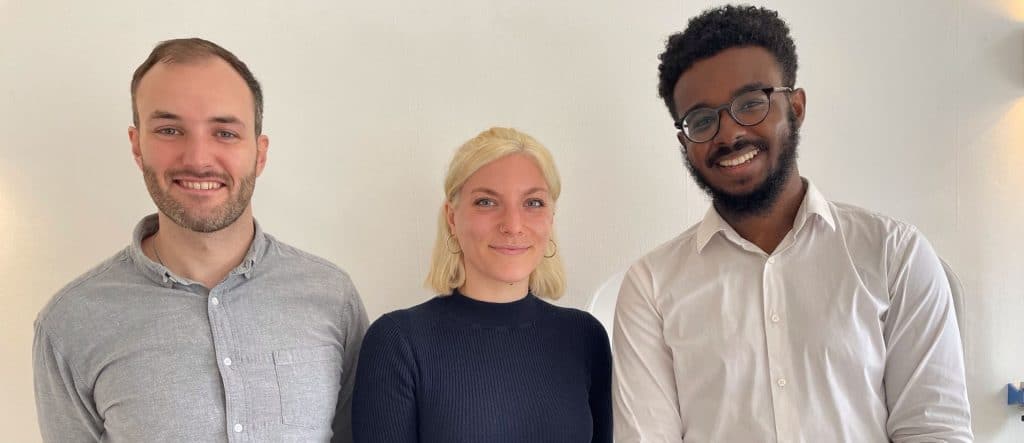 Meet our 2021 Corporate Flu Team!
Length:
2
minute read
Date added:

13/06/21
Flu season is only a few months away and in preparation, we have welcomed three new employees ready to hit the ground running. With a wider public awareness of respiratory infections, we anticipate this year's flu season to be the busiest yet.
Our annual flu vaccination programme is always a huge part of what we do here at the Fleet Street Clinic and we are passionate about keeping our patients and corporate clients safe during flu season.
We're thrilled to have them as part of the Fleet Street Clinic family, so, let's introduce them…

Charles Corfield – Corporate Business Manager
Charles joined the team in February and has been extremely busy leading his team to prepare the flu vaccination programme as well as assisting the covid team organising corporate covid testing.
Outside of work, Charles is a fitness fanatic and enjoys participating in several sporting activities including cycling, rugby and korfball. In his downtime, Charles enjoys watching films and loves going to the cinema as well as exploring the best places in London for Pizza.

Rebecca Ridley – Junior Project Manager
Rebecca joined the team in June and has been using her previous experience as a research trial administrator to help get the flu project underway.
Rebecca is a keen traveller and has spent a lot of her time exploring different countries around the world. Her favourite and most recent adventure was a backpacking trip around Australia for several months. When back in the UK, Rebecca enjoys sewing, embroidery and baking.

Mark Bonney – Project Administrator
Mark is the latest member of the flu team and since joining in June, has thrown himself into helping to organise the upcoming flu season.
Mark is looking forward to bringing his previous experience as lead administrator at a covid vaccination centre to the flu team. His favourite hobby is rollerskating and has been using this as a way to explore London. Mark is also passionate about music and enjoys making and engineering music for others in his spare time.
We are certainly looking forward to seeing what this fantastic new team can achieve.
If you would like a quote for a corporate flu vaccination programme please get in touch.