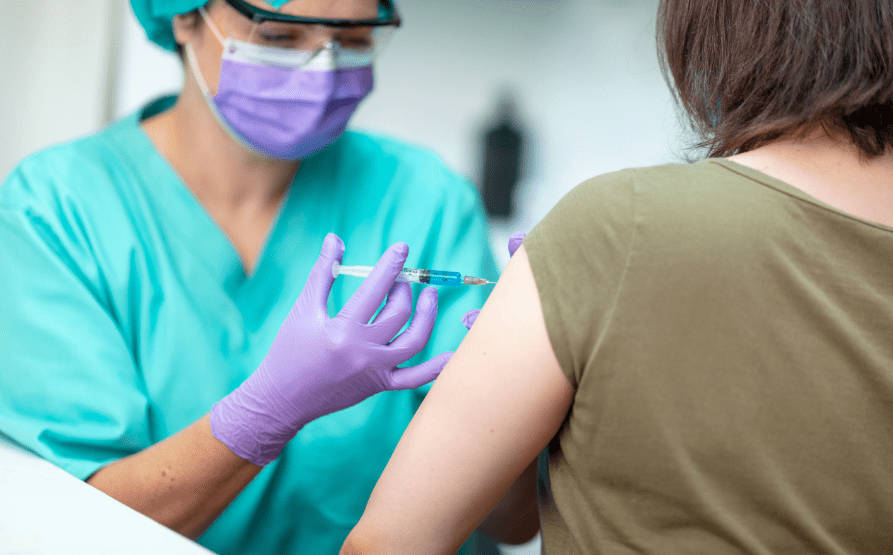 Quadrivalent – The new standard
Length:
< 1
Date added:

03/08/18
The quadrivalent vaccine offers the same benefits as the trivalent vaccine, with the added bonus of covering  both B-strains, four strains total.
What is the difference between Trivalent and the Quadrivalent vaccine? 
In the past, vaccine manufacturers were only able to include three strains in each season's vaccine (Trivalent vaccines). The trivalent vaccine includes two types of flu A strain and one of flu B, while the Quadrivalent includes two types of A and two B strains (available since 2013).
A number of manufacturers have started to produce Quadrivalent vaccines, covering all four strains. During the 2017-18 flu season the following strains included in the vaccinations were:
A/Michigan/45/2015 (H1N1)pdm 09-like virus;
A/Hong Kong/4801/2014 (H3N2)-like virus
B/Brisbane/60/2008-like virus
B/Phuket/3073/2013-like virus (included only in Quadrivalent vaccine)
The Quadrivalent vaccine has proved to be partially effective against the H3N2 strain, but highly effective against the 4th strain, which is caused approximately 60% of clinical cases. To learn more click here.
Flu Vaccinations are one of the simplest and most effective ways of protecting your health, productivity and peace of mind. Whether you are a private individual concerned about avoiding an unpleasant illness and its complications, looking for the best care for you and your family, or a company concerned about business continuity and the health and welfare of your staff, we have the practical experience and the specialist expertise to help you.
The Fleet Street Clinic have been at the forefront of recommending the 4-strain Quadrivalent flu vaccination to patients since its introduction to the market. Whether you are an individual, or representing a corporate client or a parent seeking a flu vaccination for you and your family we are committed to offering you the broadest and best choice of flu vaccinations.