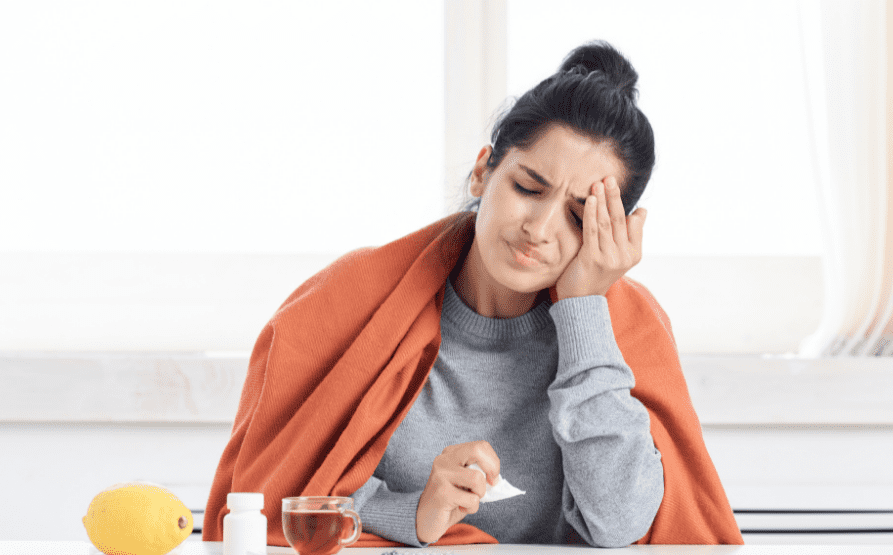 Flu Symptom Checker
Length:
2
minute read
Date added:

16/09/19
Do you have the Flu or just a cold?
It can be difficult knowing if your symptoms are a cold or the flu.  Here's a quick questionnaire that will let you know what your illness could be, and treatments for a better recovery.
How does your head feel?
Heavy with a slight headache
Constant headache
How are your sinuses?
Runny or blocked
Okay or normal
Do you have a cough?
Yes, but it is tolerable
Yes, it is exhausting
Are you clammy, freezing or feverish?
No
Yes
Do you have a temperature?
Yes but only slightly above normal
Yes, it seems high
How much energy do you have?
Slightly less than a regular day
I am struggling to get out of bed
When did your symptoms occur?
Gradually
Without warning
IF YOU GOT MOSTLY 1'S – YOU MAY HAVE A COLD
---
This viral infection is easier to treat,  on average colds can last 3 to 5 days.
Rest with no vigorous workouts.
Sleep; the more you sleep, the better and faster your body can recover.
Keep warm, so your body doesn't work overtime fighting the virus and elevating your temperature.
Drink plenty of fluids. Water and chicken soup are recommended.
Over the counter, cold medicine should relieve your symptoms.
Aloe Vera tissues. They may not stop your nose running, but they are less harsh than normal tissue meaning they are less slightly to cause a sore nose.
IF YOU GOT MOSTLY 2'S – YOU MAY HAVE THE FLU
---
The flu is harder to treat as the symptoms are more severe and come on extremely abruptly. The average flu can last between 7 to 14 days. We recommend the following treatment:
Rest until your energy levels are back to normal. This means no workouts or work.
Sleep; the more you sleep the better and faster your body can recover.
Keep warm, so your body can solely concentrate on getting better Stay hydrated, drinking plenty of fluids.
Pain relief, paracetamol or ibuprofen can lower your temperature and help with aches and pains.
Sources: NHS