Corporate Flu Vaccinations
Looking for a quote to vaccinate your employees this winter?
Get A Quote
Protect your staff with workplace flu vaccinations this winter
Protecting your employees from illness and minimising staff absences can save your company time and money.
London-based Flu Jabs at Fleet St. Clinic is a leading provider of corporate flu vaccine programmes for workplaces across the UK. We aim to keep your employees healthy over the flu season and help you maintain productivity levels.
What is the flu?
Flu is a contagious respiratory illness caused by the influenza virus. It is highly unpredictable and no one really knows how deadly influenza will be each year.
Flu is mostly spread through tiny droplets in the air released from sneezes, coughs and even talking. The flu virus can cause mild to severe illness and may lead to further more serious health complications, sometimes tragically even death.
Seemingly healthy people can get the flu and get very sick. Even if you develop mild symptoms, you could still pass the virus on to your vulnerable friends, family or coworkers who may not be so lucky!
You may be contagious even before you start feeling flu symptoms – this can cause an outbreak in the workplace and the wider community.
A flu jab is the most effective step you can take to protect you and your business from this serious disease.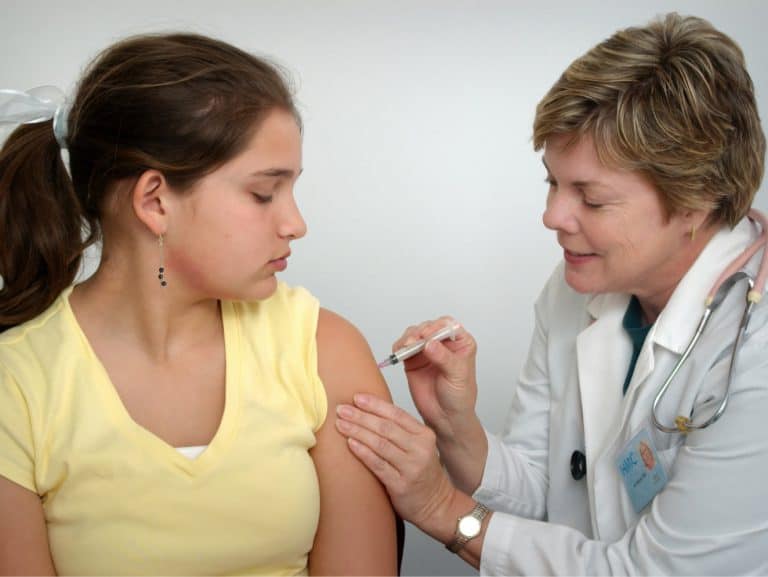 The flu R0* number for seasonal flu is:
1.3**
*R0, pronounced "R naught", is a mathematical term that indicates how contagious an infectious disease is. It describes the average number of people who will contract a contagious disease from an infected individual.
**Tests taken in May 2021
The Flu Season
When is the best time to vaccinate my employees?
It is important to ensure you and your staff are vaccinated before flu season comes around. This is because it takes up to 14 days for your body to produce enough antibodies to offer adequate protection to fight the flu virus.
Here, in the northern hemisphere, flu season typically runs from early autumn through to the following spring with the worst months being late December through to the end of March. We therefore recommend you vaccinate your team with a flu jab as early as possible, ideally between September – November, before they have been exposed to circulating flu strains.
Get A Quote
---
Our Corporate Flu Vaccination Programme
How do we provide an unrivalled service for our corporate flu vaccination programmes?
Early Vaccinations

Our corporate flu vaccination sessions start from September, allowing businesses plenty of time to vaccinate their entire workforce before the start of peak flu season.

Guaranteed Stock

Through long-standing relationships we've built a strong supply chain, meaning we are able to guarantee stocks of the flu vaccine without disruptions.

Online booking

We understand the importance of making a flu jab easy to book - it can be the difference between low or high employee uptake. Our online booking is easy and sends automatic reminders to all your employees.

Vaccination Helpline

To minimise worry we have a free Flu Vaccination Helpline for you and your staff to use before and after your vaccination to ensure all your questions and/or concerns are answered.

Peace Of Mind

It is important to select a flu provider with a reputation of reliability, clinical excellence and a team that goes above and beyond. We confidently say we tick all those boxes.

Highly Experienced Team

We strongly believe, when it comes to corporate flu vaccination programmes, experience is everything. Our team of doctors and nurses are highly experienced, caring and go above and beyond.

Full Medical Support

We do not just administer flu vaccines, we offer a comprehensive medical service. We are part of Fleet Street Clinic, a multidisciplinary practice with many clinicians to support if needed.

20 Vaccinations per hour

Our flu nurses are highly experienced in administering flu vaccinations. They can vaccinate 20 of your employees every hour, which equates to a flu jab every 3 minutes. It is a fast, efficient and friendly service.
Let us protect your employees this upcoming flu season
Get A Quote
Some of the companies we help look after: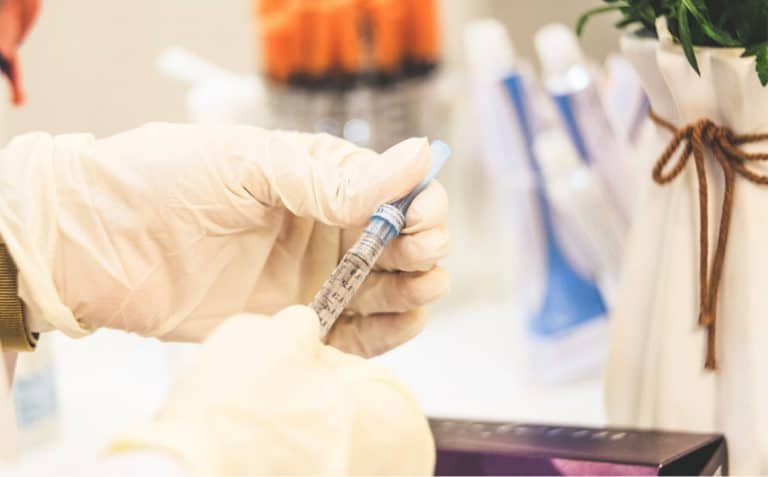 Types of vaccinations
We offer an unrivalled choice of flu vaccinations.
At flujabs.org, we have consistently supported the use of the Quadrivalent vaccine since its introduction to the market, on the basis that it significantly increases the probability of good protection. We are committed to offering the broadest and best choice of flu vaccinations for you and your employees, with several brand and options available.
Learn more
Flu Calculator
How does the flu impact your employees?
Is the average amount of time for an adult to fully recover from the flu.

Of sick days taken by employees was due to the flu and colds.

Are the most common months for employees to fall ill.